SERIKON – ancient Greek means silk. It was from this word that the name of the printing technique was created, for which silk fabrics were used as templates.
SERIGRAFIA, because it is referred to, in everyday language is screen printing.
"Serikon" was created in early 1989 just before the political and economic changes in our country. At first, the company had one hand-screen printing device, made homemade way with wooden frames. A second, similar device was purchased shortly, but already professional.
1990 is a year of intensive development. An Italian semi-automatic screen printing machine was purchased, followed by the first offset machine, popular at the time - Adast Romayor.
From year to year, machines, equipment, employees arrived. The company, aiming to become independent from the coperants and reduce the execution time of orders, has launched further production departments such as the preparation plant, its own graphic studio, bookbinding, warehouse, transport and a thriving marketing department.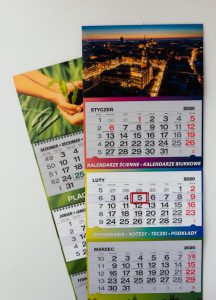 In 2001, the Management Board of the company decided to introduce in the Printing House the Quality Management System according to iso 9001:2008 standard. After almost a year of implementation in December 2002, a certification audit was carried out by TÜV Management Service GmbH, which resulted in a positive result and the award of the ISO 9001:2008 certificate. The ISO quality system is maintained in our company to this day and is subject to annual audits carried out by TÜV.
We currently work in our own modern facilities i Tulce. We print on 2 and 5 color Heidelberg B1 machines, and at the printing fair in 2007 we purchased a new B1-format scouring machine with beiren's mpq 1050 cleanup section.
2016-2018 is another investment in a machine park, and the replacement of strategic machines with new ones. Currently, the backbone of our printing department is the modern 5-color Heidelberg CD 102-5+L machine and the Brausse Levanta 1050E a Member of Bobst Group.
Our very strong side is also a heavily developed and very well equipped bookbinding department. Among other things, we have manual and fully automatic perforators, as well as automatic and semi-automatic machines for the production of calendars.
In 2019, we purchased a Canon 710 C digital printing machine and a Q-Topic 380F sheet foil machine.
We provide our clients with comprehensive service from design to final product, always attractive price offer and short deadlines for the execution of the order.
Our quality and flexibility are appreciated by contractors not only from all over the country, but also from abroad.